Updating X3
How to update your website to latest X3 version.
Updating X3 from control panel * Recommended
Since version X3.23.0, you can update X3 directly from your control panel.
Login to your X3 control panel.
Navigate to Tools › X3 Updates.
If there is a new X3 version available, you will see a note and a button to "update now!".
On the X3 update page, follow on-screen instructions.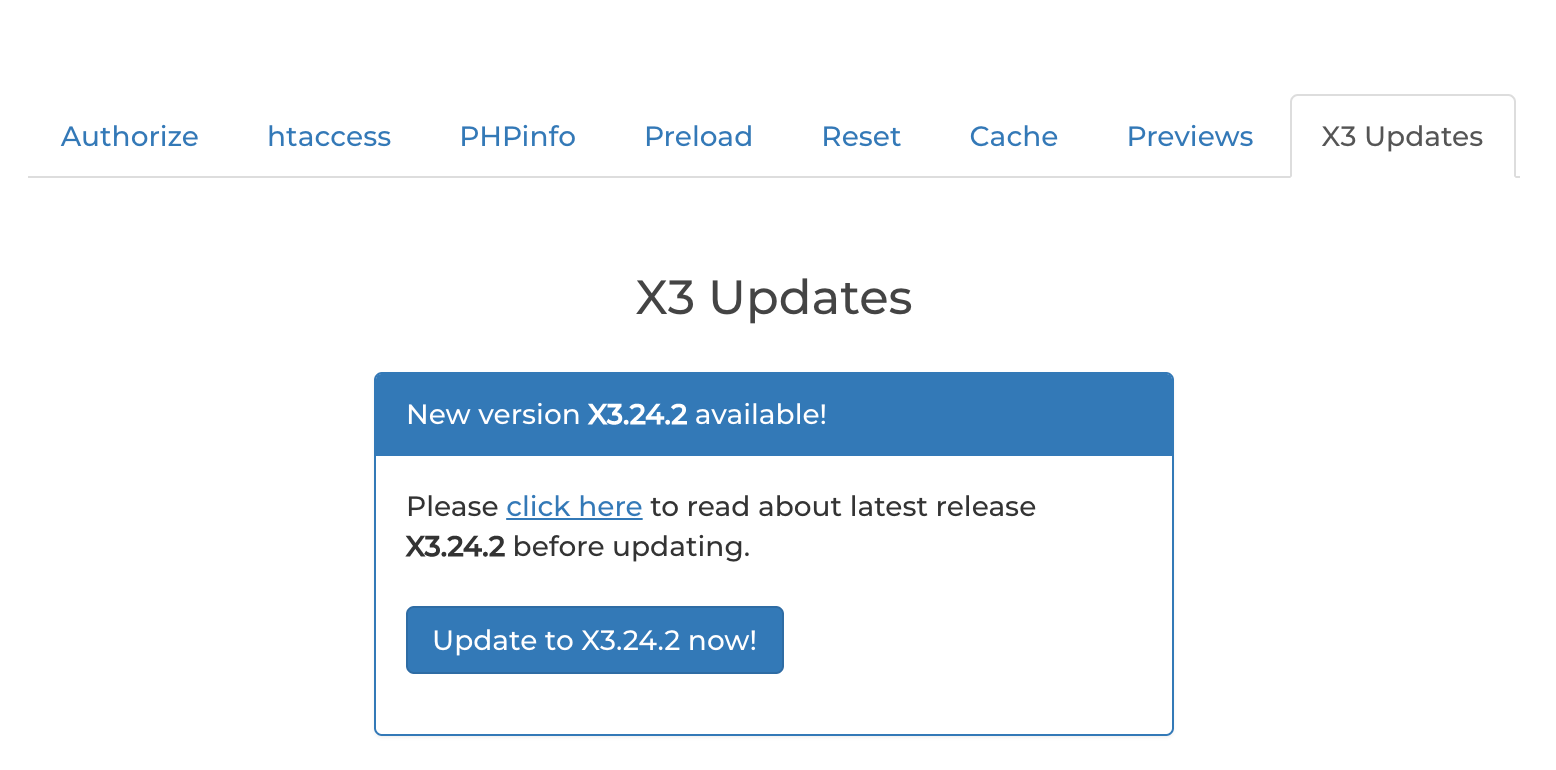 X3 updater script
The X3 control panel uses the x3_updater.php script to update your X3 website. The updater script requires that your server has PHP Curl and ZipArchive extensions to be able to download and unzip X3 updates from a remote server.
---
Update X3 manually by FTP * Optional
If you can't or don't want to use the X3 updater script, you can also update X3 manually by FTP.
Download X3.latest.update.zip.
Unzip the X3 update file on your computer.
By FTP, upload the contents of the update into your X3 directory, effectively overwriting the X3 application files and folders.
---
FAQ
Do I keep my pages, galleries and settings after updating?
Yes. The updates only overwrite X3 app files. Your /content/ and /config/ folders will remain intact.
---